Are you ready to say goodbye to all the high costs of owning a car and welcome a new electric cargo bike as a cost-effective alternative?
When I first saw this invention, I thought it looked crazy.
Click to get KURT's CYBERGUY newsletter with quick tips, tech reviews, security alerts and simple how-to's to make you smarter
While an electric cargo bike might not be for everyone, especially those who need to haul large or heavy items, it's a viable option for many looking for a more sustainable and cost-effective mode of transportation.
In other words, it might be a better way to haul a load of groceries home when you live close to what you need in life. Hey, I can use exercise and battery power to help when things get heavy.
Ever heard of tiny houses?Meet Miniature Motorhomes
That's the idea behind the Mate SUV Cargo Bike. It is environmentally friendly, promotes physical activity, and is more flexible in urban areas. Plus, studies show that using an e-bike as a form of transportation can save you thousands of dollars per year compared to owning a car.
What is this new electric cargo bike?
Dubbed the Mate SUV, the new electric cargo bike originally launched in 2016 as an inexpensive folding e-bike. Now that it has been redesigned, it promises the convenience of a car and the agility of a bike. It was initially built in Copenhagen, a city known for its bike-friendliness, in hopes that more families will choose to use these bikes instead of cars.
The Mate SUV's 250W motor can reach a top speed of 16 mph and can travel 62 miles on a single charge. It comes with integrated front and rear lights and an LED light bar that forms the front box. It also has features like location tracking, an unspecified "anti-theft protection" and a USB jack for powering your phone. You can also add accessories to this bike, including child seats, off-road tires and an all-weather roof.
MORE: Can AI racing cars replace human drivers?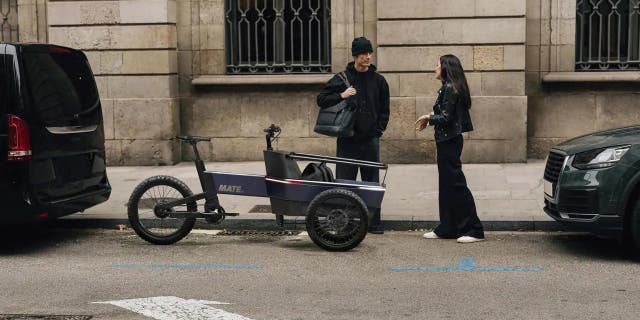 How much does the Mate SUV cost?
The initial cost of the Mate SUV is a lot. Although, over time, the average annual cost of a bike is less than owning a real car. An average car costs about $10,000 a year to own and operate, but the Mate SUV will start with an initial cost of only about $6,900 when it's released in September 2023. It will be manufactured in Italy and sold in the UK and Europe, however, there is no word on when it will hit the streets in the US. With gas prices skyrocketing, think about how much we can save at the gas pump.
Think you're ready to ditch your car and replace it with a cargo bike? Tell us what you think.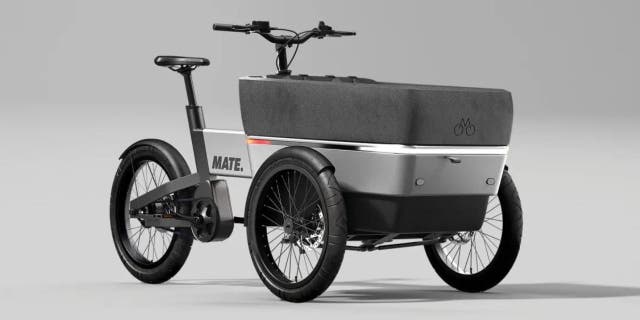 Click here for the Fox News app
For more tips from me, subscribe to my free CyberGuy Reports newsletter by clicking the "Free Newsletter" link at the top of my website.
Copyright 2023 CyberGuy.com. all rights reserved.