A university professor says he has found an easy way to catch AI-generated plagiarism after discovering false citations in some of ChatGPT's content.
"It's very easy to identify false references," said Terence Day, a professor of physical geography at Okanagan College in British Columbia. "Actually, all you need to do is look them up on the Internet."
WATCH: University professor details his AI approach to plagiarism detection
Watch more FOX News digital original content here
Day recommends that professors ask students to attach a hyperlink to each reference included in the class assignment.
"This is usually done under what's commonly called a Digital Object Identifier, a DOI, which is a hyperlink," he told Fox News. "You click on that. Does it exist? Does it not exist?"
Day details his approach to detecting fake AI citations in an article Peer-Reviewed Research Papers Published earlier this month in The Physical Geographer. He developed the method after experimenting with ChatGPT and finding that it could answer his geography-themed questions with seemingly legitimate citations.
But upon further inspection, these AI-generated references proved to be fake, according to the professor.
"The references and citations related to my query … I'm not familiar with," he told Fox News. "So, I checked them. I found out they were totally fake."
Everything you need to know about artificial intelligence: what is it good for?
"I went to the journal's home page and looked at the volume and page numbers, but they weren't there," Day continued.
The professor said he entered some of the journal titles cited by ChatGPT into Google Scholar, an academic literature search engine, but they did not appear.
"I was a little bit overwhelmed and tried another time or two — and it was getting more and more," he told Fox News. "I've never found one that is accurate, complete and present."
Day said all the citations he had scrutinized appeared to be bogus. He added that they "could be generated by an algorithm, as part of the predictive process, based on … its limited training in the particular domain."
CHATGPT: The people and content behind the AI ​​tools that are changing the tech landscape
The professor said he felt his method could detect plagiarism more reliably than competing AI software.
"There is growing interest in plagiarism detection software that can detect written material from AI chatbots," he told Fox News. "The problem is that it only gives the likelihood that the material has been plagiarized, it doesn't make it clear whether it was written by a single person or by ChatGPT."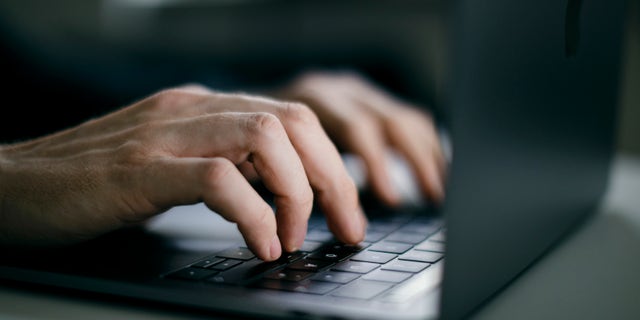 Day said he believes the simplicity of his method reduces uncertainty about whether a student is cheating.
Click here for the Fox News app
"The advantage of the approach I'm promoting here is that the idea is simply to check references," he told Fox News. "If the reference exists, that … suggests it may be true."
"If the paper doesn't exist, then I'm sorry. You're caught," the professor added.
To watch the full interview, click here.