A new computer model that combines artificial intelligence and data from the agency's satellites could help prepare for dangerous space weather, NASA said Thursday.
The model, called DAGGER (Deep Learning Geomagnetic Disturbance), uses the tech tool to analyze spacecraft measurements of the solar wind and predict where impending solar storms will hit Earth—with a warning of 30 minutes in advance.
An international team of researchers at the Frontier Development Lab said the model can make predictions in less than a second, and the predictions are updated every minute.
The lab is a partnership that includes NASA, the U.S. Geological Survey and the Department of Energy.
Webb telescope captures warped space, galaxies billions of light-years away
The scientists used artificial intelligence to find links between solar wind and geomagnetic disruptions, applying a method called "deep learning" to train computers to recognize patterns based on previous examples.
The model was tested against previous geomagnetic storms in August 2011 and March 2015, and DAGGER accurately predicted the storm's impact. Models have used AI to predict specific locations before, but NASA says DAGGER is the first to combine AI with real-world measurements to generate frequent and precise predictions on a global scale.
"With this kind of artificial intelligence, it is now possible to make fast and accurate global predictions and make decisions in the event of solar storms to minimize or even prevent damage to modern society," said Vishal Upendran of the Inter-University Center for Astronomy in India. He is the lead author of a paper on the DAGGER model published in the journal Space Weather, the Astrophysicist said in a statement.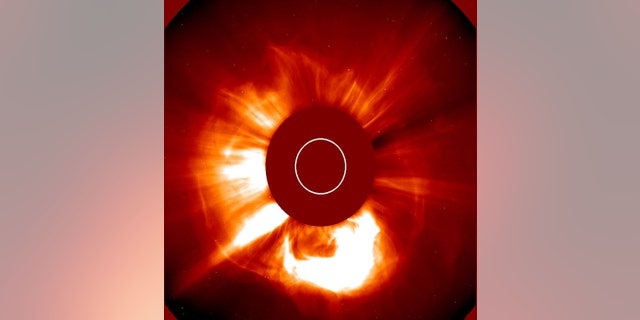 Neil deGrasse Tyson says James Webb Space Telescope is 'unprecedented' window into the universe
He noted that the computer code in the DAGGER model is open source and can be adopted by grid operators, satellite controllers, telecommunications companies and others to apply forecasts for specific needs.
Such work, NASA says, could provide ample time to prepare for the storm and prevent impacts to power grids or critical infrastructure — and it could even be argued that solar storm warnings could one day be issued from power stations and satellite control centers around the world.
When the solar wind from the sun hits Earth's magnetic environment, it sometimes produces geomagnetic storms that range from mild to extreme.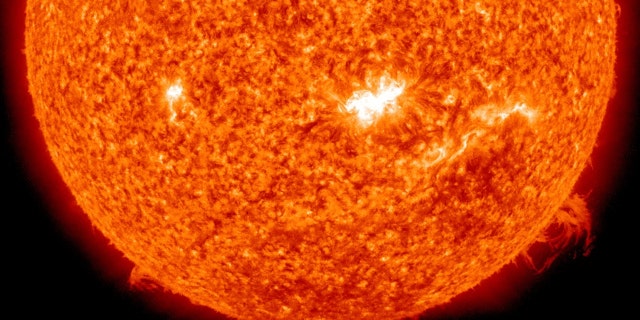 In 1859, the most powerful solar storm on record set fire to a telegraph station and prevented messages from being sent.
Today, widespread power outages, sustained blackouts, and global communications disruptions will be even more intense, jeopardizing global security.
NASA also noted that the risk of geomagnetic storms is increasing as we approach the next "solar peak" in 2025: the peak of the sun's 11-year activity cycle.