If you're a pet owner and lover like me, you know there's nothing more important than keeping your furry friend safe.
Click to get KURT's CYBERGUY newsletter with quick tips, tech reviews, security alerts and simple how-to's to make you smarter
Fortunately, there have never been so many affordable options that can make all the difference between a lost pet poster and being at home safe and sound.
That's why I recommend investing in some kind of pet tracker so you can have peace of mind knowing where your pet is at all times.
How to choose a good pet tracker?
There are a lot of pet trackers on the market, so make sure the one you buy has all of these features before you make your choice.
Does it provide real-time GPS tracking? If you can't check the location of your dog or cat 24/7, it might not be there when you need it most.
Is it durable? We all know our furry lovers aren't as worried about outside conditions as we are, and you want to make sure the tracker you're using can be worn on a collar no matter what the situation.
Can you use your smartphone to connect to the tracker? This will allow you to always have access to these features should your pet ever go missing.
To help you narrow your search, here are my picks for the top 5 best pet tracking tools:
Apple's new strategy lets you buy more in a tough economy
One of the best parts of using a tracker like the Apple AirTag is that you can turn on Lost Mode and set a message to contact you if someone else wants to scan the AirTag. That's why the Apple AirTag is my top choice for pet trackers this year. Plus, you can use it with the Pup Culture AirTag Dog Collar Holder.
It slides right onto the collar so it doesn't hang around your pet's neck. This is an important instruction to follow, as there have been reports of pet owners saying their dogs swallowed coin-shaped AirTag trackers. Please take care to use a sturdy attachment on the collar and do not allow your dog or cat to touch it with their mouths.
The AirTag itself is very durable and you can use all the great features of the AirTag while knowing it is securely attached to your pet. One shortcoming that I wish Apple would address is the ability to allow AirTag owners to share their location with family members.
At launch, the Apple AirTag had over 99,000 global reviews on Amazon, 84% of which gave it 5 stars. The Pup Culture AirTag Dog Collar Holder has over 48,000 global reviews on Amazon, 83% of which gave it a 5-star rating at the time of publication.
Get the Pup Culture AirTag Dog Collar Holder
MORE: 5 Simple and Easy Ways to Protect Your Home and Car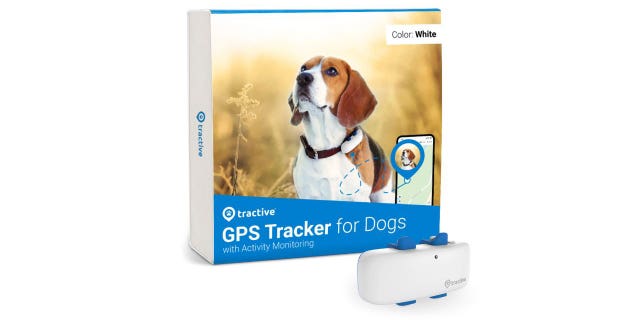 With Tractive GPS Tracker, you can follow your furry friend's every step in real time on your phone with its live tracking and location history features. You can also mark safe areas and know when your dog leaves them and when it is safe to return. You do need a subscription to use the device, and there are monthly, 1-, 2-, and 5-year plans available starting at $5 per month. Try the 30-day money-back guarantee. At launch, the product had over 12,400 global reviews, 54% of which gave it 5 stars.
Crypto Mining Malware Attacks Apple MACs Using Pirated Software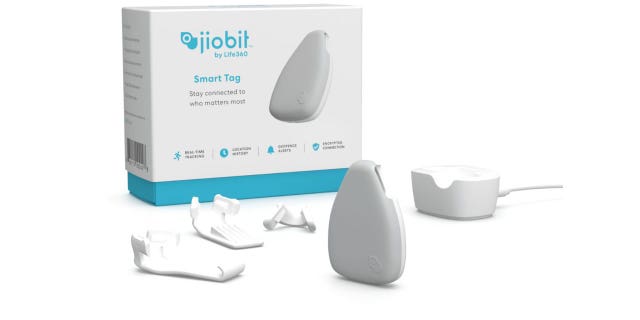 Jiobit Smart Tags are small, lightweight and durable. It clips onto any size collar without weighing them down, making it perfect for pets of all sizes.
It features real-time GPS location sharing with unlimited range, utilizing a combination of GPS, WiFi and Bluetooth to give you the best in accuracy, range and battery life to ensure you stay connected even on the go.
You need a subscription and during the free Jiobit app activation you can choose a monthly, 6-month or 2-year plan. At launch, the product had over 2,200 global reviews, 60% of which gave it 5 stars.
Five disturbing examples of why artificial intelligence doesn't exist yet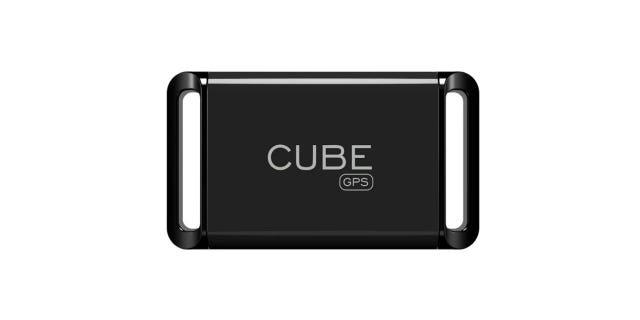 The CUBE GPS Tracker is perfect for tracking your kids, car and pets. Cube uses GPS, WiFi, cell tower triangulation and Bluetooth to give you the most accurate and efficient location information.
The Cube has a battery life ranging from 10 to 60 days, and it allows you to share the device's location between multiple accounts.
You need a monthly or annual subscription to use it. At the time of publication, the product had nearly 500 reviews, 51% of which gave it 5 stars.
Should a fourth light be added to the traffic lights of self-driving cars?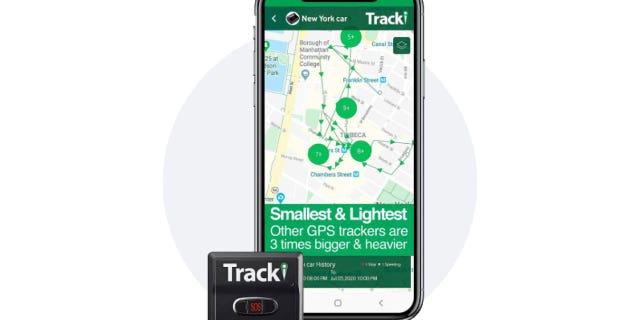 Tracki GPS tracker has unlimited distance real-time tracking, covering the United States and the world. An international SIM card is also included. It's compact and lightweight, and has a rechargeable battery that lasts up to five days.
It works with GPS satellites when used outdoors as the primary tracking technology, and indoors when using Wi-Fi as a secondary backup.
You need to pay a monthly subscription fee to use the tracker. At launch, the product had over 37,000 global reviews, 63% of which gave it 5 stars.
Have you purchased any of these pet trackers? Let us know how they serve you.
Click here for the Fox News app
For more tips from me, subscribe to my free CyberGuy Reports newsletter by clicking the "Free Newsletter" link at the top of my website.
Copyright 2023 CyberGuy.com. all rights reserved. CyberGuy.com articles and content may contain affiliate links that earn commissions on purchases made.