Are you worried about facial recognition cameras watching your every move? Some large venues and arenas use it as a safety measure, claiming it keeps guests and staff safe. However, the technology is also being used to monitor and prevent people from entering businesses.
Click to get KURT's CYBERGUY newsletter with quick tips, tech reviews, security alerts and simple how-to's to make you smarter
That's the case for New Jersey native Kelly Conlan. Conlan had just passed through security at an event at Radio City Music Hall when security stopped her and refused to let her into the Rockettes' show because their facial recognition software identified her as a lawyer.
While not involved in the case, Conlan works for the same law firm involved in the personal injury lawsuit against restaurants owned by MSG Entertainment, which also owns Radio City Music Hall. The company decided that all attorneys working for the law firm are barred from participating in the lawsuits against them "from events at our venues until the lawsuits are resolved." A growing number of such facial recognition incidents are happening across the country occur. so what do you do
Well, a startup might tell you how to stop that from happening to you.company name capablewhose mission is to create wearable fashion that helps you choose whether to have your face analyzed by a facial recognition device.
What is Cap_able and what did they create?
Through their Manifesto collection, Cap_able has created a line of hoodies, pants, T-shirts, sweaters and dresses that are embedded with artificial intelligence algorithms that can thwart facial recognition software.
Your TV is spying on you, but you can stop it
Facial recognition cameras either don't fully recognize you, or think you're an animal embedded in the pattern of your clothing, such as a giraffe, zebra, or dog. This allows you to have more control over your body without worrying about a technological device watching you all the time.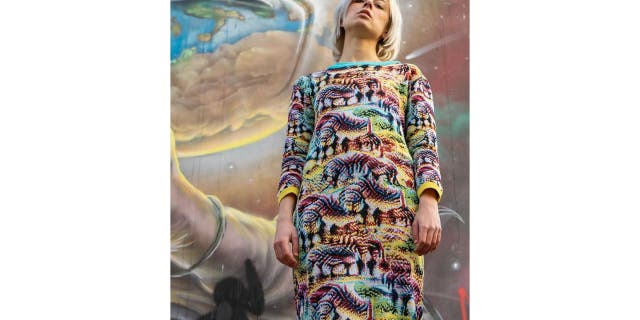 How is the design made?
Co-founder and CEO Rachel Didero came up with the idea for the designs while studying for a master's degree at the Fashion Institute of Technology in New York. She had read a story about how tenants in Brooklyn fought their landlord who wanted to install facial recognition devices at the entrances of their buildings, and was inspired to create something that would give people a choice.
Your TV is spying on you, but you can stop it
Combining fashion and engineering, Cap_able designed and tested each image using an object detection system called YOLO to see if they could beat a facial recognition system. They can then use computerized knitting machines to create a physical version of the pattern and use all Egyptian cotton to create the final product.
Do these designs really work?
So far, when tested with YOLO, the clothes work about 60 to 90 percent of the time, Diderot said. While Cap_able's algorithms are improving, they must also keep up with the fast-paced, ever-changing world of technology.
Facial recognition devices are improving every day, so their work is sure to get done. Since the product starts at $300, this can be a tough sell for the company. However, they made a valid point about the intrusion of facial recognition and continued to work on improving their technique.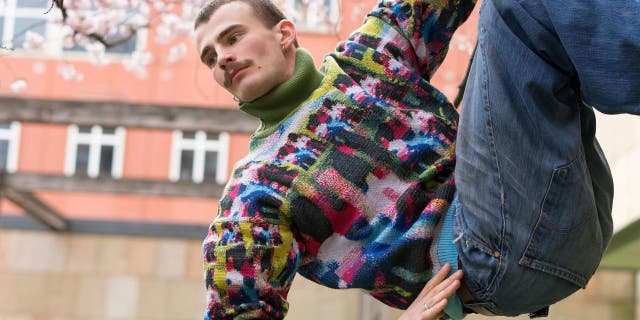 There are some other ways to limit your access to facial recognition cameras:
wear clothes or accessories that cover the face, such as scarves or hats
you can also buying clothes Built-in camera that detects and alerts you to surveillance cameras and software
use privacy-preserving technologies, Such as Anti-Facial Recognition Makeupdesigned to cover certain features of your face, or wear professional glasses Could feature infrared lights or parts that could confuse facial recognition cameras
realized Actively look for face recognition cameras, and try to position yourself where the cameras cannot see your face
Avoid places Where facial recognition is known to be used.
Best Expert Reviewed Password Managers of 2023
In the United States, there is currently no federal law requiring signs to be posted when facial recognition cameras are used in public or private places. However, some states and municipalities have laws and regulations regarding the use of facial recognition technology, and these laws may require signs to be posted. It is important that you check with your local government to determine what requirements, if any, apply to the use of facial recognition cameras in your particular area.
What's your overall take on facial recognition cameras? We'd love to hear from you.
Click here for the Fox News app
For more tips from me, subscribe to my free CyberGuy Reports newsletter by clicking the "Free Newsletter" link at the top of my website.
Copyright 2023 CyberGuy.com. all rights reserved. CyberGuy.com articles and content may contain affiliate links that earn commissions on purchases made.