There's a lot of jaw-dropping technical magic on display in Avatar: The Way of Water, and it's hard to argue with director James Cameron's decision to wait more than a decade for the right filmmaking technology to arrive before embarking on his underwater work sequel.
In an exclusive interview with TechRadar, Daniel Barrett, senior animation lead at Wētā FX, explains the approach behind The Way of Water's magic in enhancing performance capture visuals, and we asked the veteran animator how he and his team One particular shot was done really well—the one that had the Internet ecstatic after showing up in the movie's first trailer. Check it out via the tweet below.
This CGI is insane… pic.twitter.com/tbafxgyhUxMay 10, 2022
see more
"It's almost human," read one comment below the post. "It could just be a guy painted blue," read another. Best response: "Pretty sure it's not CGI. Cameron actually went to Pandora to shoot it."
For context, the footage in question shows Sam Worthington's Jack Sully tightening the reins of a wing-sweeper, a sea-dwelling version of a mountain banshee ridden by the Omatikayas. But how much, if any, of what we see in the two-second clip is real and how much is computer-generated? Thankfully, Barrett has an answer.
"We actually shot like this," he explained. "At the time, there was talk about whether that shot would [used for] reference, or whether it will be in the movie. Looks really nice and done – but just hands are practical. So we were faced with the challenge of connecting that hand (middle arm) to a CG arm, which was connected to a CG body, which was sitting on a CG sweeper. Then we also have some utility water, which then has to connect to the CG water. So it's a mix.hand and water surround [the shot] is practical. The rest are digital. "
CG water? No wonder Cameron's sequel needs more than $2 billion to break even.
different challenges
NOTE: Major spoilers for Avatar: Way of Water follow
For Wētā FX — the New Zealand-based visual effects company founded by Lord of the Rings director Peter Jackson in 1993 — Avatar: The Way of Water represented the ultimate challenge. Animators like Barrett had to use all of their experience to clear the impossibly high bar set by Cameron, whose widespread use of underwater performance capture technology presented a whole new VFX hurdle.
Is there any particular sequence that makes Barrett and his team terrified of Toruk? "Technically, some of the water squirting did worry me," he told us. "A lot of boat shots are a problem because we know we're in a parallel workflow with the effects. You can do your work, you want the water to stay where it is, you want the wave stages to stay where you started the animation. But you also Know that requires simulation and the simulation of the water now affects the surroundings of the boat. You can get stuck in a bit of a loop. So many photos of the boat [were challenging]"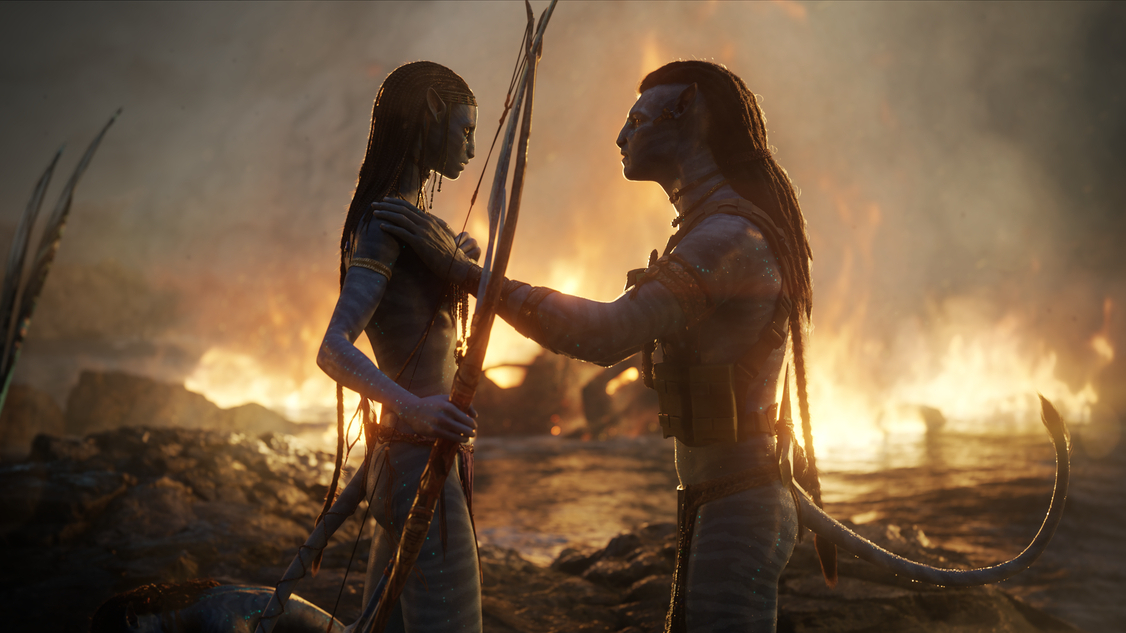 "And there are some huge scenes," Barrett continued. "The Turkuns go back to the village – a lot of horrible things happen in those shots. But personally, one of the more difficult sequences for me – and I don't want to be too weak – is [Neteyam's] died on the rock. I found it really hard. I already developed a certain immunity to it when I saw it in the cinema. But the first 20 times were very, very ugly.
"The acting is so powerful. Take Zoe as an example [Saldaña] for example. It's not even just the raw emotion you see in her at first. Later, when Jack begs her to do something that needs to be done for the other kids, you see her making up her mind. The sadness never left, but the resolution came, and it was so subtle.
"So for me [as an animator], to get to the point where you feel like you've found everything she does is an exhilarating thing. Those more subtle shots are really the most satisfying moments. "
Avatar: The Way of Water is now playing in theaters around the world.