Much of Avatar: Way of Water's unbelievable magic stems from its ability to convincingly blur the physical and the digital — and Wētā FX's animators do a fantastic job at this, and director James Cameron is Often tricked into approving footage that is entirely computer-generated.
In an exclusive interview with TechRadar, the New Zealand-based visual effects company's senior animation supervisor Daniel Barrett revealed that in order to keep certain shots realistic.
"There's a lot of interaction between [Na'vi] character and spider [played by Jack Champion] In Ways of Water," explains Barrett, "getting the required contact precision in stereoscopic film can be a real challenge. The planning of the set was done to such a high level that many shots worked.but there were times [when they didn't].
"If you think about those shots of Quaritch taking Spider to the drop zone – it was almost all live action, but we quickly realized that we needed to replace certain elements of Jack's body with digital elements to make sure we got all the The connections are all done. Our digital doubles are at a very high level. We have a lot of scenes teasing Jim in the movie [Cameron] – He thinks we're practical, and we're actually digital.
"We'd make a decision: Which path of least resistance would allow Jim to return his plate exactly the way he shot it? Sometimes the savings are too much to not digitize […] But clearly there's still a lot of work to be done there. It was a real challenge for the camera team to create matching motion accurate enough to be consistent throughout the 3D film. They did an amazing job in reconciling some of these situations for us in this movie. "
Animation 101 with Wētā FX
As a team member who was "primarily responsible for everything that moves" on "The Way of Water," Barrett was one of the few people who could give an informed answer to the question: How the hell did Cameron do it? ?
If you've seen any behind-the-scenes footage of the film, you'll know how complicated the process involved in bringing the entirely fictional world of Pandora to life must have been. So, naturally, we asked Barrett to explain in layman's terms how Wētā transformed the likes of Kate Winslet and Cliff Curtis into 10-foot-tall aquatic Na'vi.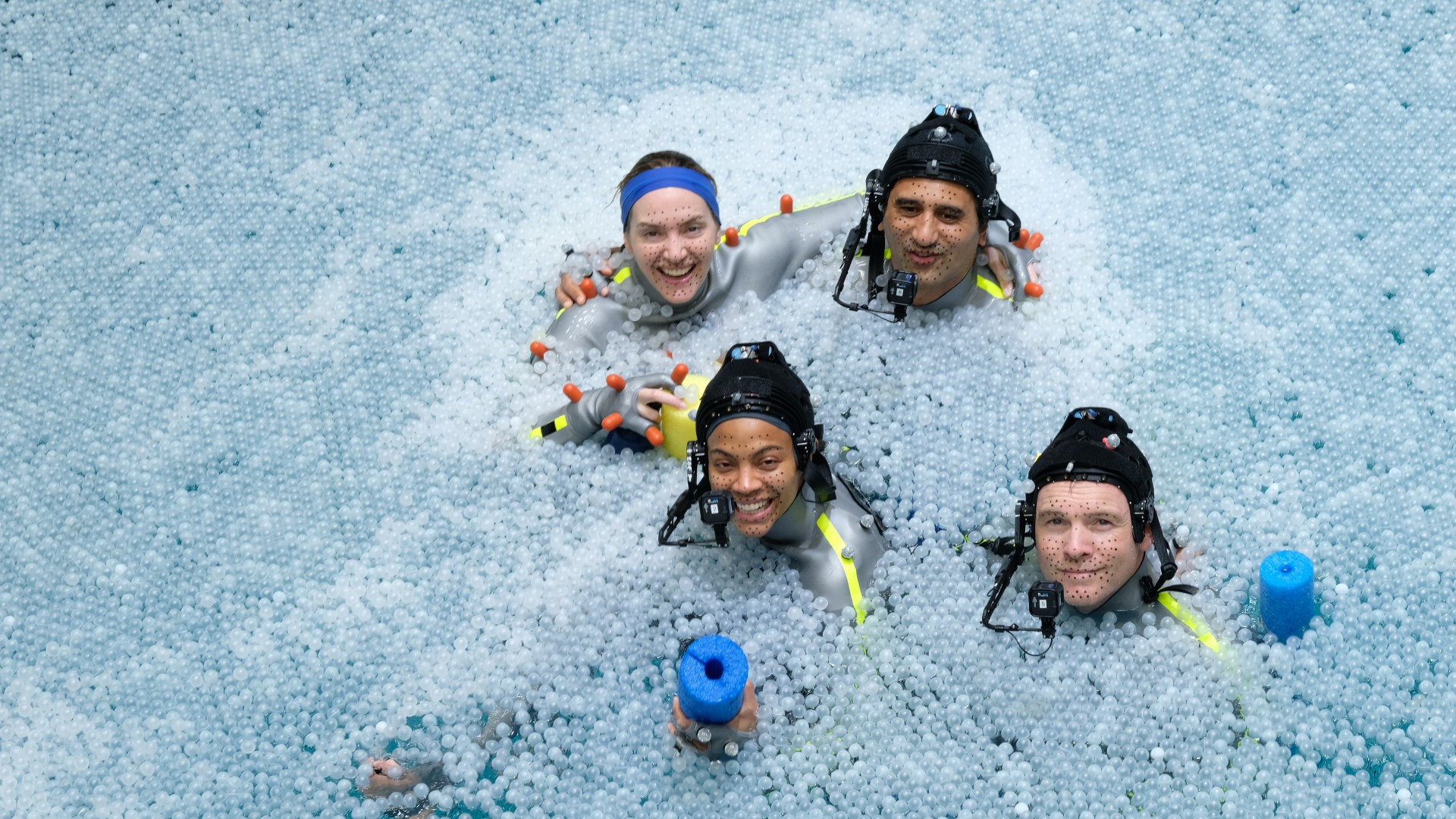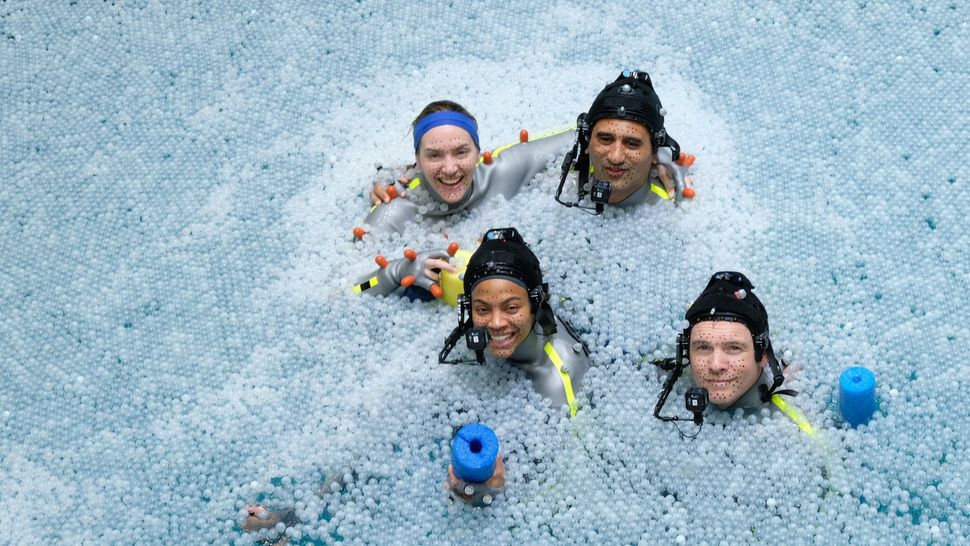 "The way we break it down," he begins, "is that there are specific teams that work on specific sequences, but we also have specialist artists. So, for example, we have a facial team that does most of the facial work, and they work as a single We have a motion editing team, and their starting point is the performance capture data – obviously, they did a lot of work for this movie. Then we have the animation team, they are in charge of everything – they are in charge of all the creatures , vehicles and stuff like that. We also have a crowd team that handles larger crowds [animations], whether fish, birds or Metkayina in the village. So all of those guys, in those divisions that we call athletic fields, there were about 150 of us total at our peak.
"So motion capture was captured – most of it was done in Lightstorm [studios] – and [the footage] Then it's up to Jim to choose whatever he likes," Barrett continued. "Then it's handed over to Wētā, which comes from the motion capture team. The data tracking was done in Lightstorm, but we like to re-track it to make sure we keep all the fidelity and detail of the performance.It will then be handed over to the motion editing team, who start working on the body – sometimes involving some cleanup [stage]. The motion editing team—and sometimes the animation team—worked on the details that you couldn't capture," Barrett explained, citing the Na'vi fingers and tail as examples.
"We want most of the body work to be done before the facial – at this point we're very focused on what the head is doing because if you don't have a really good facial animation, your facial animation will fail. Performance's Exact version. With that done, we move on to the face [animations] – though sometimes, if we realize we missed something in the head, we have to push it back a step. It's pretty much the performance capture process, [with regards] to sports teams.
"Obviously, besides us," Barrett added, "we've done a lot of work before in terms of models, character rigging, shading, and texturing. Creatures team. And of course we also have a really smart lighting team who work their magic, which is always a great thing. Seeing these characters rendered in the end… oh so exciting. Been working on something that looked a bit cartoony and then saw something that looked real. It's such a joy, such a gift."
Judging by the nearly $2 billion global box office gross of "The Way of Water," audiences are having the fun, too.
Avatar: The Way of Water is now playing in theaters around the world.