We've all locked ourselves out of our houses or apartments at one point or another—it's one of the worst situations you can find yourself in. Well, with the invention of smart locks, this problem will never happen again.
How does a smart lock work?
A smart lock secures your door without a physical key, instead of a keypad, fingerprint, Wi-Fi or Bluetooth technology.
Click to get KURT's CYBERGUY newsletter with quick tips, tech reviews, security alerts and simple how-to's to make you smarter
They all connect to your smartphone, allowing you to lock and unlock your door almost anywhere.
Most smart locks are easy to install. Most are relatively cheap — $250 or less. Some can even be added to your current locking system.
If this sounds like something you'd like to add to your home, here are 5 of my suggestions:
This easy-to-install smart lock lets you program permanent, temporary, and scheduled codes to give family and friends access to your home. The door can be unlocked using the accompanying app, while a keypad is provided for guests who haven't downloaded the app to their phones. The device's built-in Wi-Fi also allows you to program it to multiple home devices, including Alexa and Google Assistant. At launch, the product has over 8,500 ratings worldwide, 65% of which are 5 stars.
Get the August Wi-Fi Smart Lock + Smart Keypad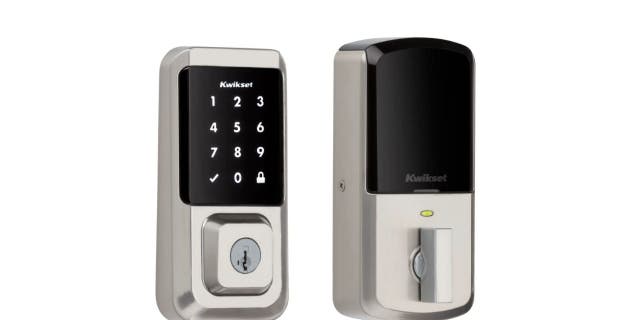 Kwikset connects directly to your home Wi-Fi and allows you to create up to 250 codes for friends and family, all of which you can install and delete through the Kwikset app. The app also keeps a history of your locks for review and will send you notifications when your locks are accessed. At launch, the product has over 4,900 ratings worldwide, 66% of which are 5 stars.
Get the Kwikset 99390-001 Halo Wi-Fi Smart Lock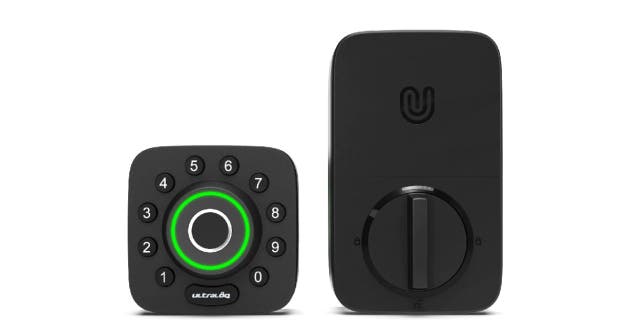 The Smart Lock ULTRALOQ U-Bolt Pro and its connected app give you the ability to control your lock via Wi-FI, Bluetooth, Fingerprint ID and keypad. In addition to providing your family and friends with up to 50 personalized temporary or permanent codes, the Smart Lock ULTRALOQ U-Bolt Pro automatically locks and unlocks your door as you enter and exit your home, as long as your phone is in your pocket. It can also store up to 100 unique fingerprint IDs. At launch, the product has over 9,100 ratings worldwide, 71% of which are 5 stars.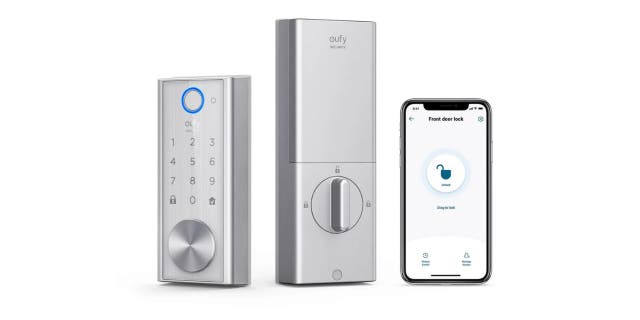 In addition to being able to control the eufy Security Smart Lock from anywhere using the security app, its fingerprint sensor will recognize your fingerprint in 0.3 seconds and unlock your door in a second. Its built-in sensor also automatically locks the door when it detects the door is closed. Zinc alloy and stainless steel design guarantees it can withstand all harsh weather. At launch, the product has over 2,500 ratings worldwide, 73% of which are 5 stars.
Get eufy Security Smart Lock Touch & Wi-Fi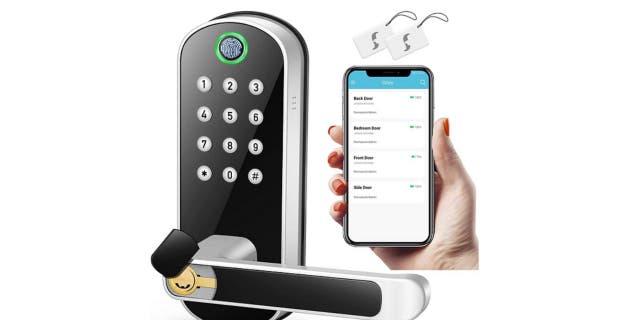 In addition to being easy to install, the Sifely keyless door lock features reversible left and right door handles, allowing access to your home via fingerprint, code, key fob and app. If you pair it with a Sifely Wi-Fi gateway, you can lock and unlock your door from anywhere. While the Wi-Fi Gateway is sold separately, the app is free. They offer a 30-day money back guarantee and a one-year warranty. At launch, the product has over 5,900 ratings worldwide, 74% of which are 5 stars.
Get the Sifely Keyless Entry Door Lock
Are you currently using a smart lock in your home? We'd love to hear your experience with them.
Click here to download the Fox News app
For more of my tips, visit CyberGuy.com and be sure to subscribe to my free CyberGuy Reports newsletter by clicking the "Free Newsletter" link at the top of my website.
Copyright 2023 CyberGuy.com. all rights reserved. CyberGuy.com articles and content may contain affiliate links that earn commissions on purchases made.