Play the Jetson theme song. The future is here.
Some crazy new innovations like flying cars, kinder technology, and even more robots are being unveiled at the Consumer Electronics Show in Las Vegas. Last year's hype for VR, AR, and the Metaverse feels like it's falling flat this year in terms of finding more devices worthy of living in the real world.
Electric vehicles will see huge growth in 2023
Dodge has unveiled the Ram 1500 Revolution, a battery electric vehicle concept. From the foreseeable expansion of major car brands into the EV space, we'll see innovative EV technology applied to our old bikes, as well as extreme versions of flying machines seeking FAA and NTSB certification.
5 common mistakes that slow down your WI-FI
The ASKA A5 4-seater pilot-and-fly vehicle may not hit the roads or fly this year, but its all-electric VTOL concept is closer to reality than imagined.
Bigger, thinner and better are the best descriptions for the next generation of TVs coming this year. By 2023, we'll see TVs with better wireless capabilities, easier-to-use internal interfaces, and new manufacturers with unique wireless big screens. The moment any of these products are announced to hit retail stores is the perfect time for last year's best prices on smart TVs.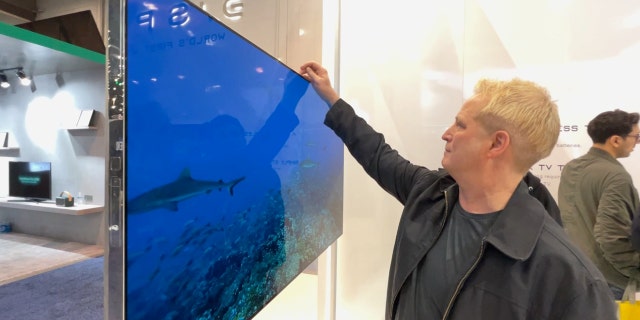 Startup TV company Displace is planning a lightweight 55-inch battery-powered wireless TV that sticks to a surface and requires no mounting hardware. Displace describes the 20-pound TV as using a proprietary vacuum suction technology that can be combined into a giant multi-panel TV display. The set will be available in late 2023 and is currently available for pre-order.
Healthier Home Technology
We see the smarter ways home technology can impact your health and wellbeing. Look for more passive health data tracking in your bathroom, and you'll never need to step on the scale again. Better health-related technologies work together accurately and produce more meaningful information that you and your doctor can use to keep you healthy.
5 Apps to Help You Stick to Your New Year's Resolutions
I'm concerned about how all these health companies keep and record our data. Many of these fitness tracking devices can present the danger of your sensitive and personal health information falling into the wrong hands.
Kinder standard for all our smart devices
Imagine if your Amazon Alexa, Google Home, and Apple's Siri could talk to each other. A protocol called Matter, designed to make this love-fest between smart devices, is becoming a reality. The Connectivity Standards Alliance, which seeks to standardize interoperability so that everything works together seamlessly, says it also aims to enhance the security of smart devices by using blockchain technology to verify credentials.
Ultimately, transitioning home devices that require a less secure cloud to locally controlled connected devices can actually help protect your personal data more effectively.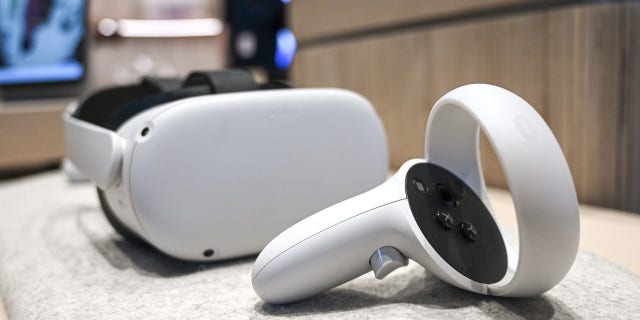 A New Innovation Offers Perfect Fit Clothes
Yuan what?
It's not completely gone. I still see startups with meta-centric inventions. One of them lets you shut out the rest of the world with a scented accessory that connects to your VR headset.
The combination of the two simulates the great outdoors by making it smell like you're in nature.
Click here for the Fox News app
I have an idea. Put down the VR headset, walk into nature, and take a deep breath of the real self. No headphones or olfactory technology are required.
Sometimes I wish I had a woodchipper for some techniques that take us back. Do you think VR meta-related technologies have gone too far? Still not far enough?