In recent years, the number of professionals in the field of influencer marketing and freelance videography has increased significantly. To keep your audience happy in an increasingly saturated industry, it's more important than ever to deliver high-quality and unique content quickly.greet Wondershare Filmora 12 (opens in a new tab)!
What is Wondershare Filmora?
Trusted by millions around the world, Wondershare is an industry leader in software development and a pioneer in digital creativity. Wondershare offers powerful yet easy-to-use technology with the goal of giving users the tools to follow their creative passions.
Wondershare's intuitive video editor Filmora provides content creators with state-of-the-art tools to achieve stunning results at any skill level. Filmora is designed to make the most of your free time, condensing professional-grade tools into one streamlined and feature-rich package. As such, it offers accessible yet powerful tools that rival high-cost, industry-grade competitors at more affordable prices.
Filmora features a wide range of editing tools and effects on a cross-platform level, and it integrates the rest of Wondershare's broader creative suite. Once complete, Filmora makes it easy to share the finished product on various social media platforms, mobile devices and even DVD.
The latest version of Filmora 12 includes a large number of new features. These exciting new tools give creatives new ways of expression and take video creation to the next level. Here's an introduction to these new features.
The 13 Biggest New Features of Filmora 12
Wondershare Filmora's latest updates help solidify its position as an industry leader. Released on December 12, 2022, Filmora 12 includes 13 new features that further improve video editing:
collaboration function
1. Multi-platform support
Filmora 12's multi-platform support allows video creators to access projects anywhere. Start your video on your PC desktop and put the finishing touches on your iPad using the iOS app. Easily transfer video clips through the Filmora Workspace cloud service.
2. Asset backup and synchronization
Never lose valuable assets again during content creation with Filmora 12! With Wondershare ID powered by the cloud, simply create backups of imported media, project files, favorite effects, custom titles and more.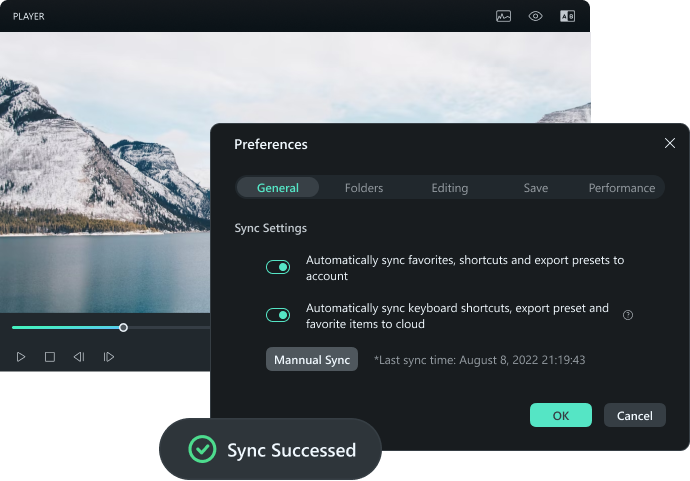 3. Video review and collaboration
Filmora 12's video review and collaboration features make teamwork easy: securely share your video projects among your video editing team and use the Filmora Workspace cloud service to improve communication with time-coded annotations and comments.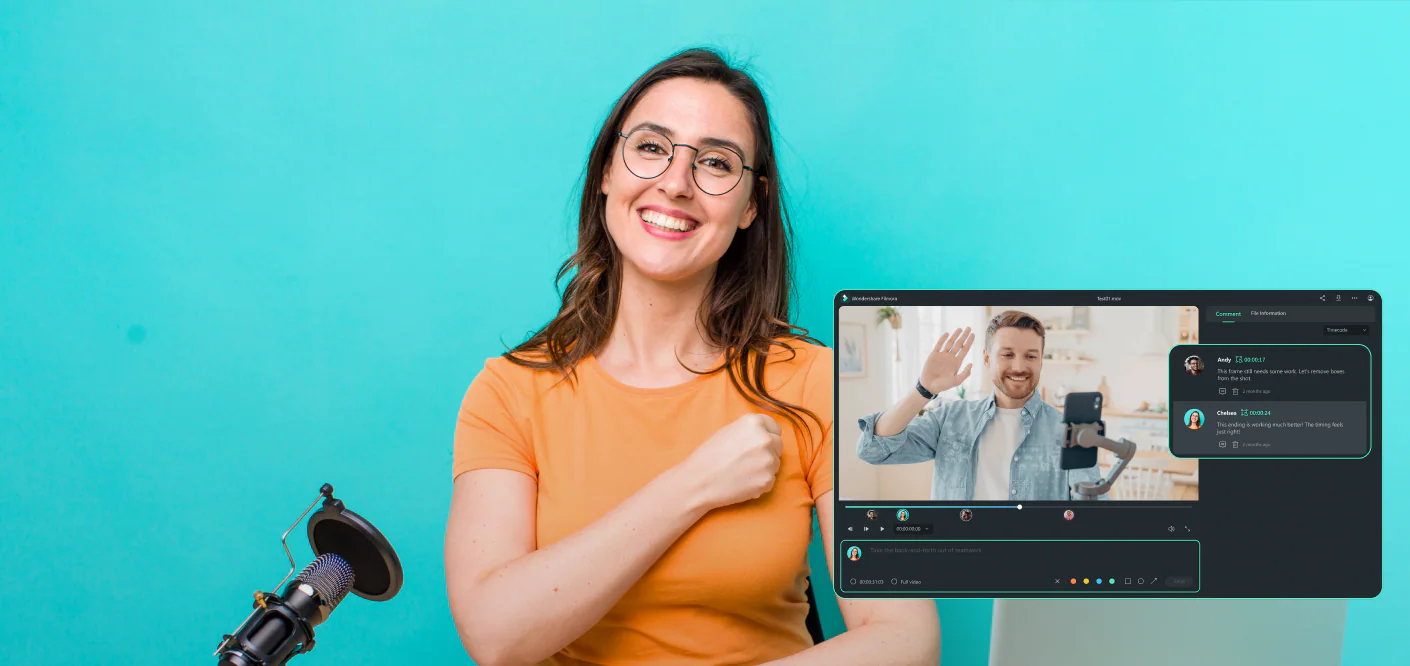 4. More keyboard shortcut presets
Filmora 12 allows you to take shortcuts from competing industry standard products so you can maintain the workflow you love.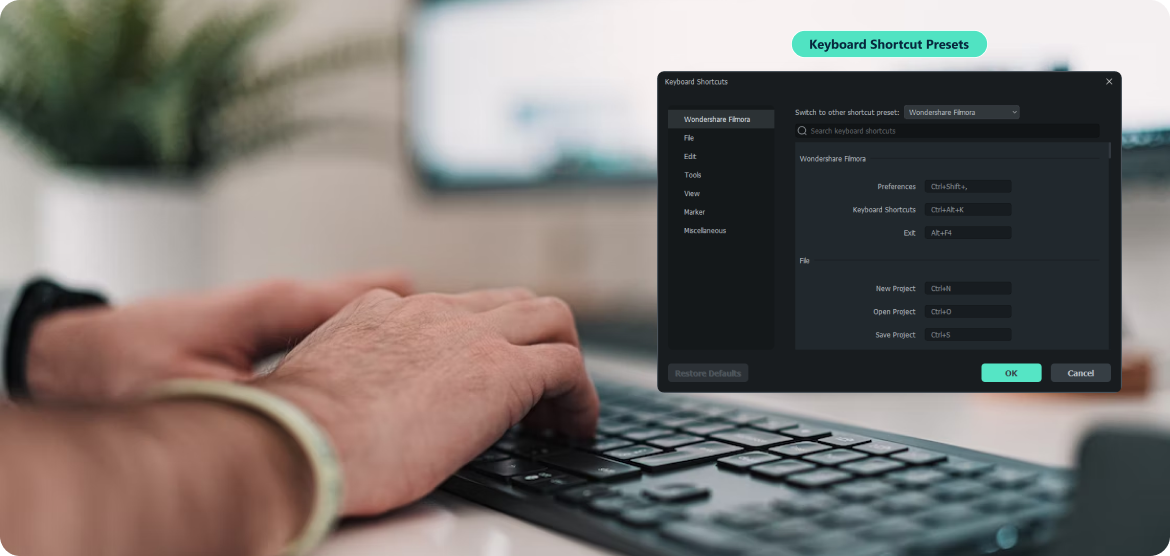 professional features
5. NVIDIA support
Those with powerful modern PCs using NVIDIA's latest RTX 40 GPU will immediately benefit from Filmora 12's enhancements. The new Filmora update fully supports the latest NVIDIA Studio drivers, which will greatly increase the speed of your projects.
6. Enhanced keyframes
Filmora 12 features an enhanced keyframing system. This update extends keyframing to all editing parameters, including filters and color corrections as well as position, rotation and scale.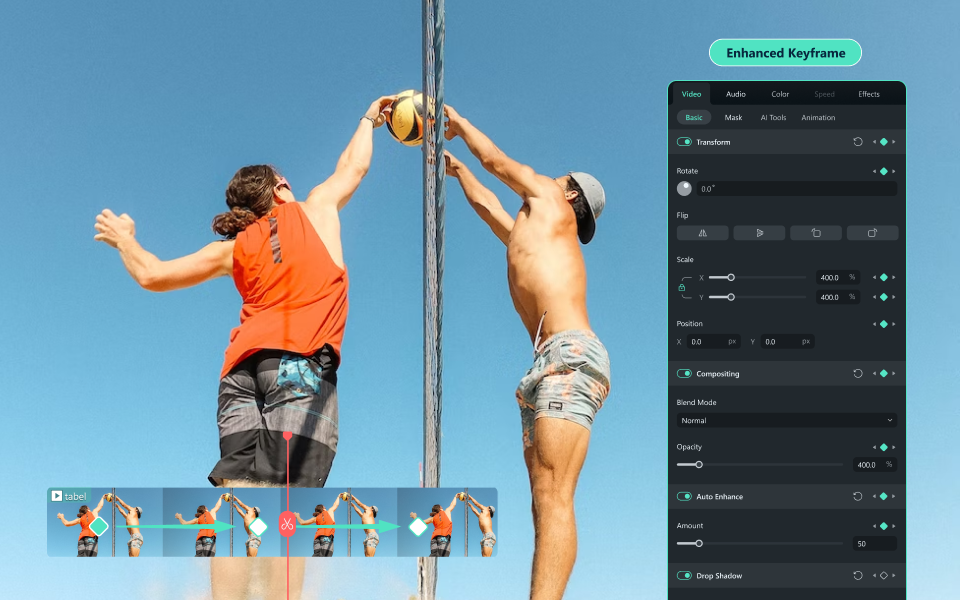 7. Adjustment Layers
Adjustment layers let you apply effects to multiple clips on the project timeline. Filmora 12's Adjustment Layers tool offers even more flexibility, allowing fine-grained control over color grading, aspect ratio, and cropping.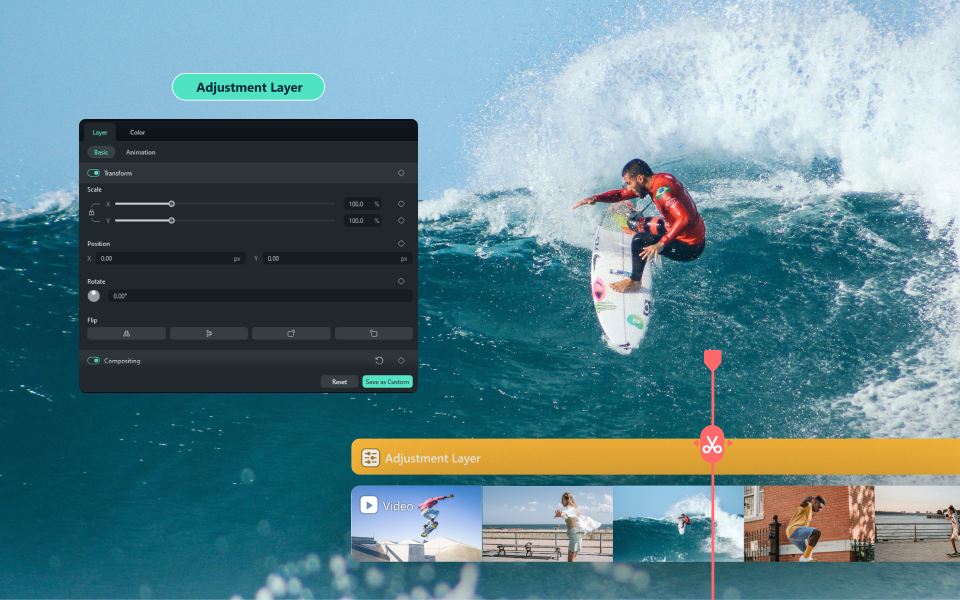 8. Draw masks
Using the pen tool, Filmora 12 allows you to create free-form complex masks around objects. These can be straight or curved segments, as well as freehand cuts.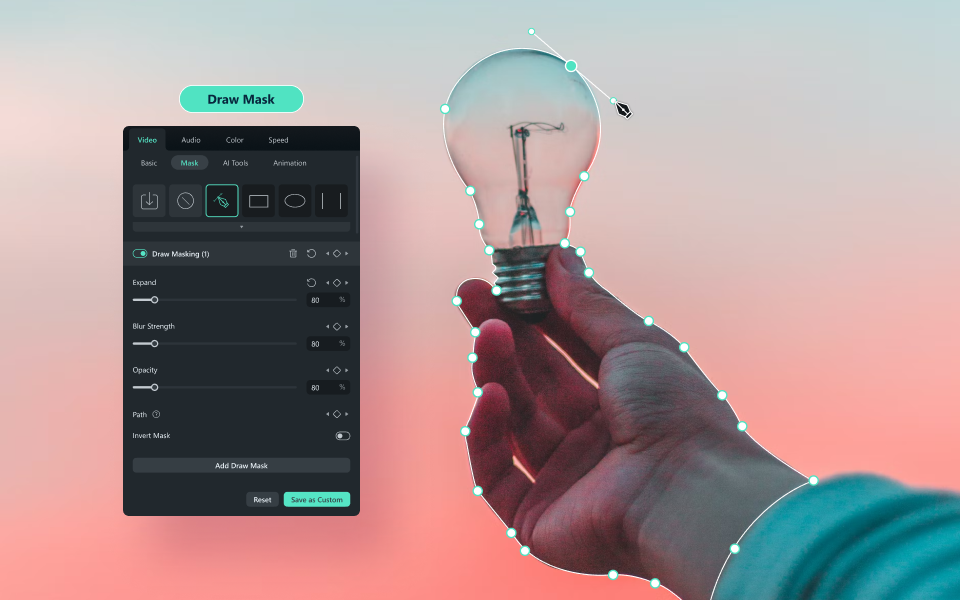 AI function
9. AI smart cutout
Use the Smart Cut-out tool to quickly select people and objects with AI for fast masking and keyframe animation.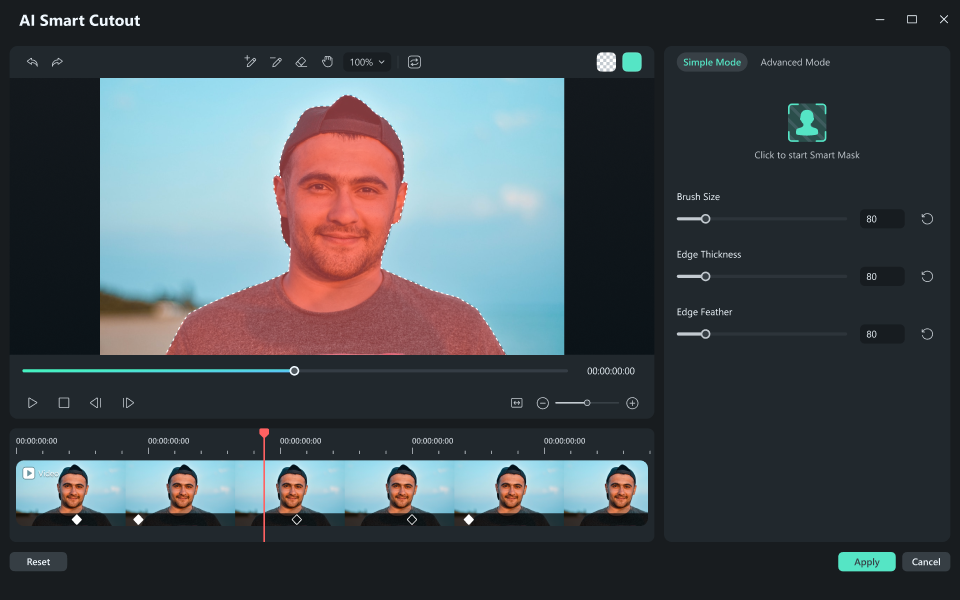 10. AI audio stretching
With Filmora 12's AI Audio Stretch, there's no need to cut directly or repeat pieces of music over and over again. AI-powered Audio Stretch intelligently retimes audio to match the duration of your video project, adding beats and verses on the fly. For certain types of projects, this can be a game-changer.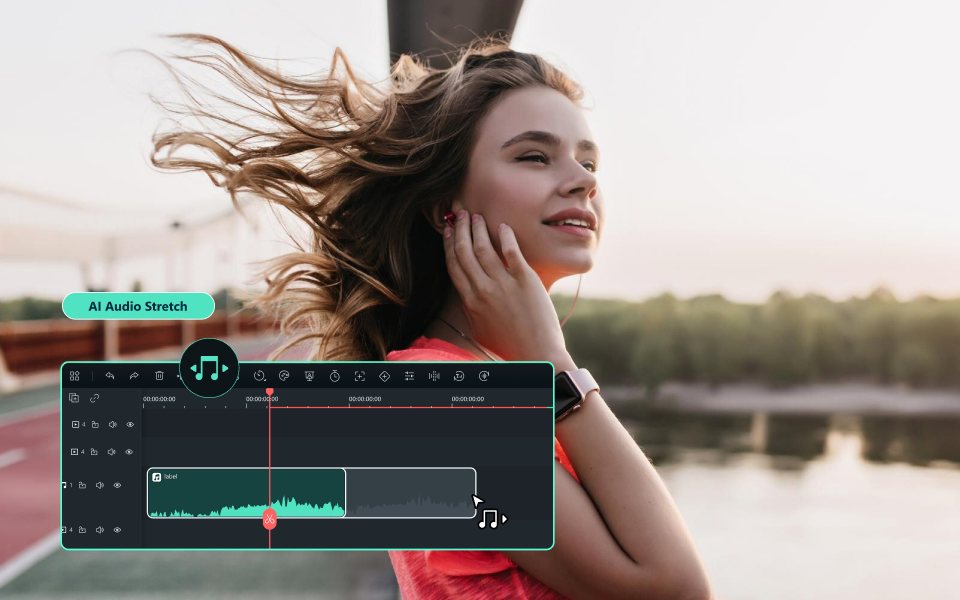 11. AI Audio Noise Reduction
Filmora 12's audio noise reduction tool is powered by AI to automatically reduce background noise when needed. It also offers superior hiss and reverb reduction compared to other high-end competition.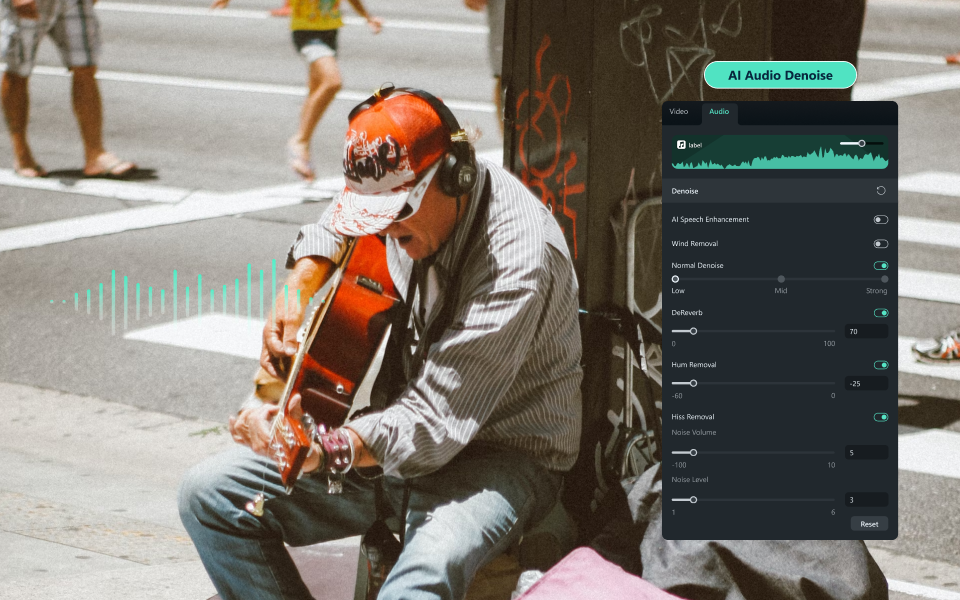 more effects
12. Improved effect library
Filmora 12 brings an improved navigation experience when browsing effects through Wondershare's Filmstock. It provides effect packs including backgrounds, titles, LUTs, AI stickers, split screen, and more to utilize your system hardware more efficiently.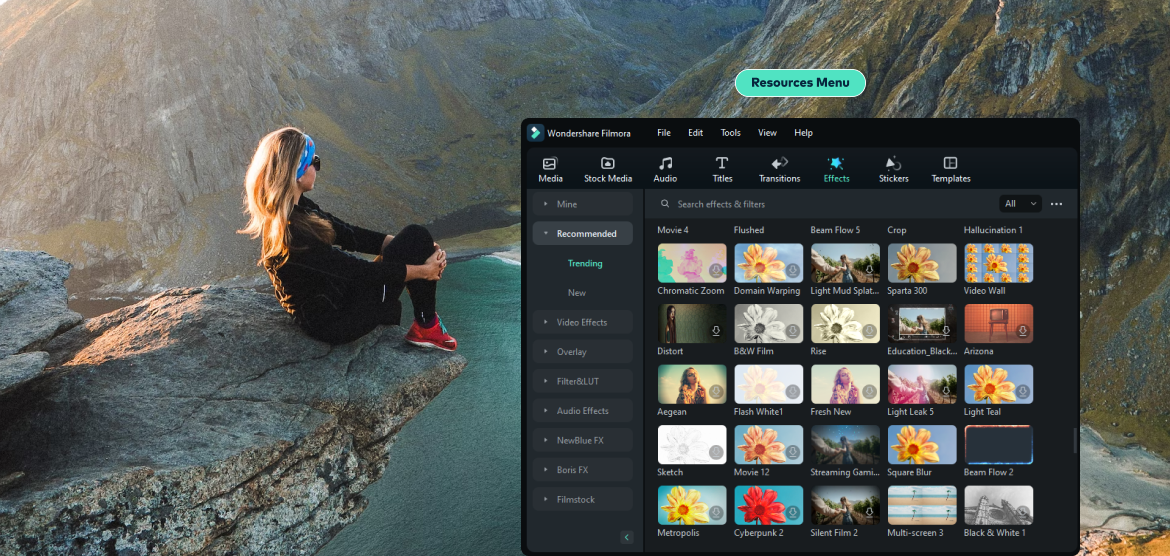 13. 3D Titles
With a selection of preset 3D templates, Filmora 12 makes creating 3D text scenes easier than ever.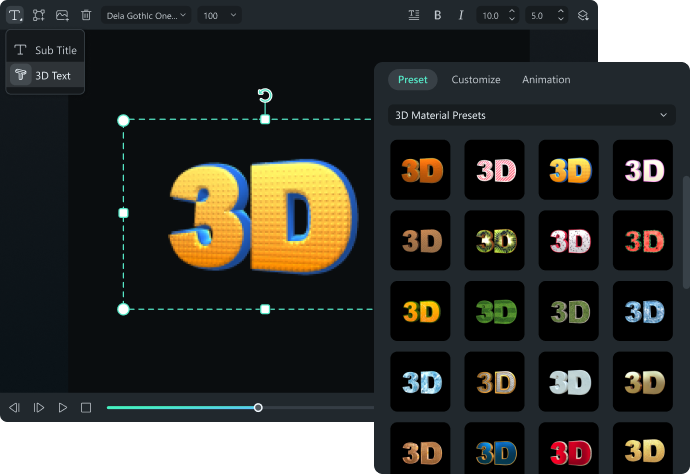 Filmora 12 is an excellent choice for creatives looking for a professional-grade video editing program at an affordable price:
Annual plan Filmora $49.99, Filmora+ effects and plug-ins $70.99
cross-platform plan Filmora $69.99, Filmora+ effects and plug-ins $90.98
permanent plan Filmora $79.99, Filmora+ effects and plug-ins $100.98
Filmora 12: Maximum creative freedom for any skill level
Wondershare Filmora 12 is the landmark iteration of the industry-leading video editing software, offering a wide variety of new tools without compromising accessibility and affordability in the process. With its added artificial intelligence capabilities and upgraded compatibility between different devices, the Filmora 12 update allows maximum creative freedom for any skill level. Take advantage of the latest graphics hardware and machine learning tools to turn your amateur video projects into professional-quality productions in seconds.
Download Wondershare Filmora 12 Free Trial: https://filmora.wondershare.com/